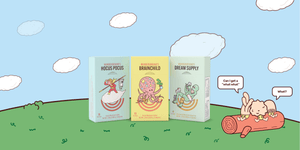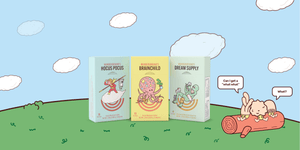 Wunderground morning, noon

and night for 9 days
Take the 9 Day Challenge. Feel better than ever!
We bet we can change your life in just nine days.  Swap out your regular coffee with the magic of our Wunderground coffee with mushrooms.  The new normal asks us to carry a nearly unbearable weight of stress and worry. Wunderground is here to help. Our powerfully concentrated adaptogenic mushroom extracts blended with our perfectly roasted specialty coffees and tea help our bodies deal with cortisol - the stress hormone–and keep our bodies, minds and spirits in balance.  At its core, coffee is a connection, and we need that now more than ever. Here is how to join:
 1. Purchase our 9 Day Challenge Kit + Take our 1 min baseline survey.  
We'll ship your goods along + FREE tote
2. Enjoy Wunderground for 9 days 
Coffee in the morning to balance your stress and focus your energy.
Tea at night to wind you down and support sleep.
Think of your brew time to elbow out a few moments to wunder.
3. Complete final survey and we'll donate 10% of your purchase to support mental health via The Jed Foundation
You'll feel better, we all help others feel better.  Win Win.  
That's it!  
9 Day Challenge - Ground
That's it!
You're off to a great start. Throw a picture up on social and don't forget to tag us @wundergroundcoffee #wundergroundtakethewin